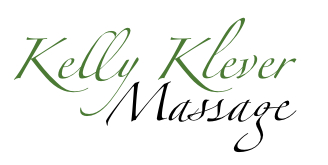 We have closed our practice. Thank you for your business.
If you have any questions please contact: kelly.klever@massagetherapy.com
Kelly Klever Massage offers both the unique experience of Therapeutic Medical Massage (relief of chronic and acute pain) and Relaxation Massage for individuals and corporations.
Individuals can access our services at our professional office setting located on the West Side of Ann Arbor, where massages are customized to fit the clients needs.
Corporations are offered on-site massage to improve work/wellness balance. Massages are designed to enhance event marketing, corporate wellness opportunities, employee reward programs, customer appreciation activities and more.